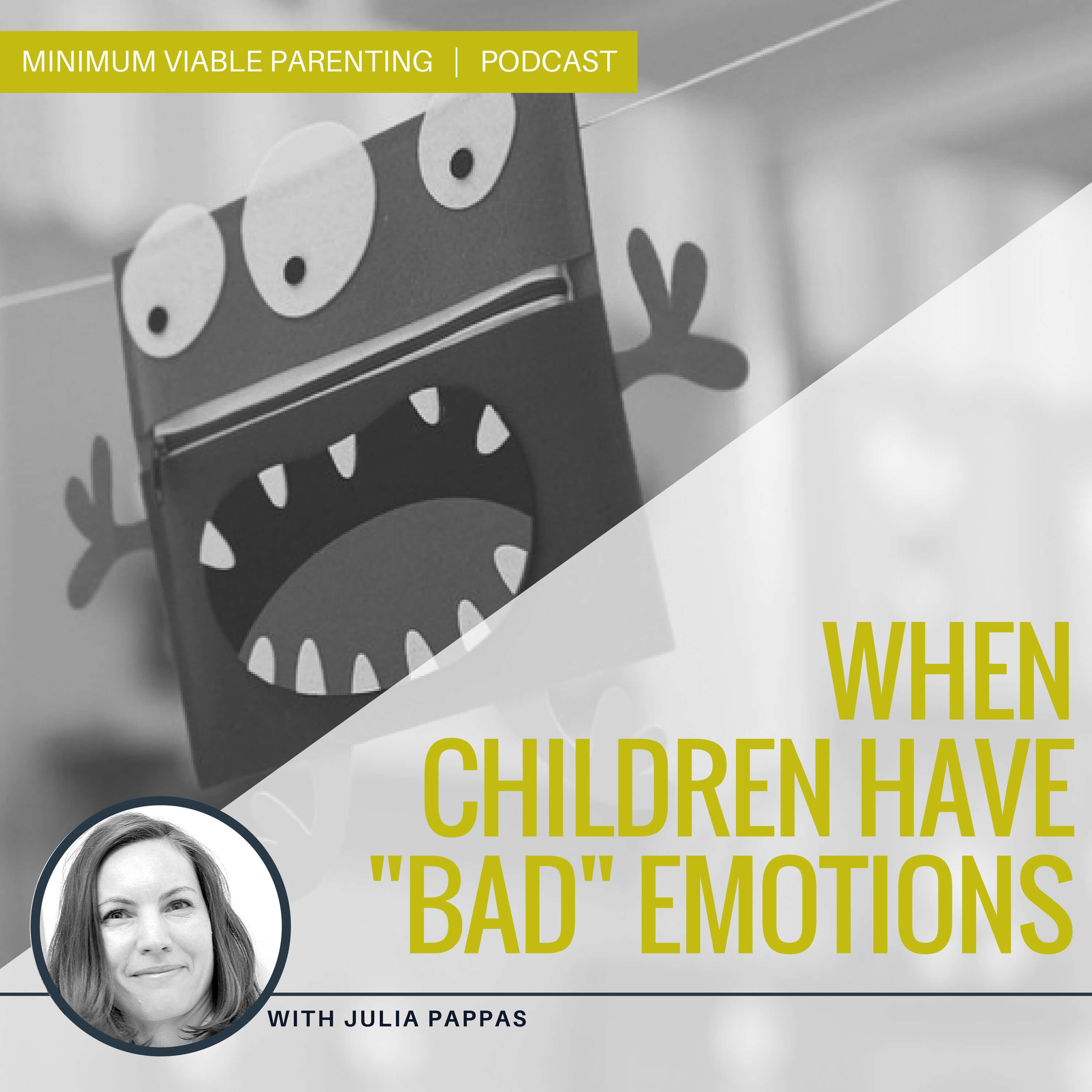 We all have feelings. Children do to.
What what do you do when feelings are bad?
Like with any problem, it's a good idea to try to understand it first. What do we usually think of when we say, "bad" emotions? Typically, these are the kinds of emotions that may be intense and we as parents may not know how to deal with.

Some of the things we talk about in this episode are:
How the child's expression of emotion is different from ours?
What 3 emotions tend to be labeled as "bad"?
What is emotional cycle and why is it important?
The 3-step process of responding to intense emotions.
STITCHER
GOOGLEPLAY
iTUNES